Got questions about PEO services? We've got answers! At PEO 360, we're here to address your queries and shed light on professional employer services.
Our FAQs cover everything from the role of a PEO to the impact on global expansion. Trust our expertise as a leading PEO firm broker to provide you with concise and insightful responses.
Navigate the PEO landscape with confidence and make informed decisions for your business. Explore our PEO FAQs today and get the answers you need!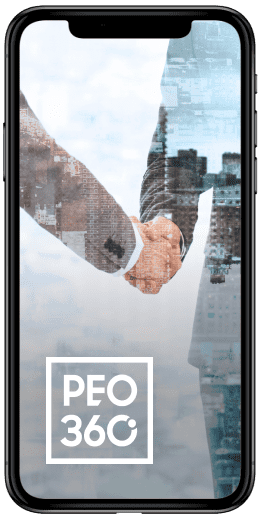 FAQ
What is a Professional Employer Organisation (PEO)?
A Professional Employer Organization (PEO) is a company that provides comprehensive HR
outsourcing services to businesses. They handle payroll, benefits administration, compliance,
and employee management tasks, allowing businesses to focus on their core operations.
What are the benefits of a PEO?
The benefits of a PEO include cost savings, access to better benefits, HR expertise, risk
reduction, improved compliance, and scalability for businesses. PEOs can streamline HR
processes, provide competitive employee benefits, and help navigate complex employment
laws.
What businesses need a PEO?
PEOs benefit businesses of all sizes and industries. Startups, small businesses, and mid-sized
companies often leverage PEO services to access HR expertise, reduce administrative
burdens, and enhance their HR capabilities.
How much does a PEO cost?
The cost of a PEO varies based on aspects such as the number of employees, the services
required, and the specific PEO provider. But with PEO360, It's free for the businesses as we
deal with PEO agencies.
Can a PEO help me with recruitment?
Yes, a PEO can assist with recruitment. While the level of involvement varies, many PEOs offer
recruitment support, including job posting, candidate screening, and applicant tracking systems.
They can help streamline the hiring process and attract qualified talent.
Why choose PEO360 as your PEO Broker?
Choose PEO360 as your Professional Employer Services broker for our extensive network of
trusted providers, personalized service, deep industry knowledge, and commitment to finding
the best fit for your business needs. We simplify the PEO selection process, saving you time
and ensuring a seamless experience.
What does PEO mean in payroll?
PEO in payroll stands for Professional Employer Organization, which provides outsourced payroll services to businesses.
Where do I pay tax when using a global PEO?
When using a global PEO, tax obligations depend on the nation where the employee is based. The global PEO can guide you on tax compliance and ensure you meet all obligations in the respective country.
What is a PEO payroll service?
A PEO payroll service refers to outsourcing payroll administration to a PEO. The PEO manages payroll processing, tax withholding, and compliance, relieving businesses of payroll-related burdens.
How many employees can I use a PEO for?
PEOs typically serve businesses with a wide range of employee counts, from a handful of employees to hundreds or more. The specific employee limit varies depending on the PEO and their capacity to handle various employee volumes.
What countries do you offer PEO services to?
PEO360 offers PEO broker services specifically in the United States. Our expertise and network of trusted PEO providers are focused on delivering tailored PEO solutions for businesses in the United States. We understand the local market and regulations in-depth, ensuring we can effectively support businesses' HR outsourcing needs.
How can I select the best PEO broker in the USA?
Selecting the best PEO broker in the USA involves considering factors such as their industry experience, the network of PEO providers, reputation, expertise in your specific business needs, and ability to provide personalized guidance throughout the selection process.