Venture Capital can leverage
PEO 360
to save on HR costs.
Benefit from PEO 360's relationships with trusted PEOs to find the right fit for your HR needs without having to do extensive research yourself.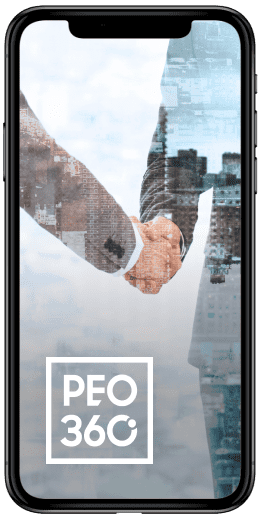 Preferred pricing with trusted PEO partners
We work with multiple top PEOs to get you the best fit and at lowers rates than you can get working with the PEO directly.
Below are a few examples of our expansive trusted PEO network.
Our Results
The results of working with PEO 360 are clear.
Up to 20% cost reduction in overall HR spend and employee benefits
Up to 15% cost savings after re-negotiating with your current PEO
1-2 hrs spent evaluating PEOs vs 10+ hrs doing your own research
Our Value
Working with PEO 360 will help get you the best pricing and help you find the right PEO for your company
Preferred Pricing
Using PEO 360 means getting access to preferred pricing arrangements thanks to established relationships between PEO 360 and top PEOs. It's a bit counterintuitive, but going directly to the PEO can actually cost you more than negotiating through PEO 360.
Expert Guidance
A key value to our clients is handling the negotiation of benefits with PEOs at the table. We'll help you understand what terms are best for your company and educate you on choices to be made that a PEO provider could leave out for their own benefit.
30 minute Discovery call
We'll cover your high level business needs and how a PEO can impact your bottom line and future growth.
PEO 360 sources 3-5 top tier PEO proposals
With your specific business needs taken into account, we won't waste time looking at solutions that will not work for you
Proposal Review call
We'll review all potential PEO partners, what the pros/cons of each are and how they stack up on price compared to service
Negotiation
By cutting out the PEO salesperson and having PEO 360's preferred pricing, you get the best deal possible.
Final PEO Partner Decision
Pick the partner that's best suited for YOUR business and know exactly what you're getting.
Over A Decade Of Industry Experience
Partnering with PEO 360 gets you access to founder Jeff Nowling, who comes from working directly in the PEO industry for over 10 years.
He brings an intimate knowledge of how and why PEOs work so that you get top industry recommendations.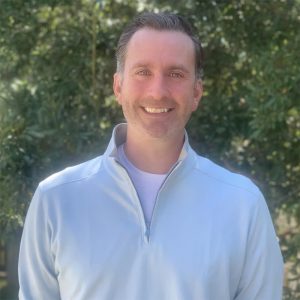 Free To You
Working with PEO 360 is completely free to you. Our mission is to match the right business to the right PEO and we're proud to do that service at no cost.
We only get paid as a broker from the PEO if we find you the right solution for your business.
FAQ
How do you make money?
We operate similar to an insurance broker. We take payment from the PEO that is selected. This fee comes out of the normal commission a sales representative receives.
To eliminate any appearance of conflict of interest, we set a fixed amount for our compensation regardless of PEO chosen. This means no PEO is a better choice for us – we're focused solely on what PEO is the best fit for you.
Why should I go with you instead of doing this myself?
Going through us leverages economies of scale. We get preferred pricing through our PEO partners. It can actually save you thousands yearly to use PEO360 instead of going directly to a PEO sale representative.
In addition to cost savings, you get significant time savings. From the start, we'll do all the work researching multiple PEOs, multiple quotes, and negotiating contract choices. Get more choices, save more money, and keep your time.
Why do I need this?
Benefits administration is often the 2nd or 3rd most expensive line item in a company's budget, but often neglected in improving due to its complexity. With us, you get a zero-cost, zero-risk resource to explore new options and potentially save tens of thousands a year.
I've never heard of PEO Broker
Understandable! We're excited to be the first PEO broker you know. Check out our How We Help page and call us any time. We would be happy to expand on the details featured here and how engaging with us could positively impact your company.
I don't want to spend the time to look for a new PEO
Getting started is faster than you might think. With 30 minutes of executive time, we can start our process. We'll work on your behalf, talking to PEOs, and only require your time again after all the options have been consolidated and ready for your review.
I'm already working with a PEO and my contract isn't up yet
PEO agreements are technically month-to-month which means you can leave or renegotiate terms at any time with 30 days notice. Most companies know this, but don't know that it can be used for their advantage.
How will using PEO360 affect my current benefits?
Using a PEO can dramatically reduce your cost of benefits and provide better insurance than you can get on your own. You will also have access to more benefits that can be seamlessly offered because the PEO does all the administration.
If you decide to use the insurance offered by a PEO, your employees that have used their insurance will not be penalized towards their deductible. The PEO and Insurance Carrier will honor any deductible the employees have paid and will do a deductible carryover. This means they apply any previous deductible towards the new policy.
Not all PEOs are
created equal.
With 30 minutes of your time, you could save thousands of dollars year after year